Hire Qflow Barcode Scanners
Click here for a quick quote
"Upgrade your check-in experience with professional hand held laser scanners"
Qflow scanners allow users to add 3G data SIM cards - perfect for venues or locations without access to WiFi.Run your invite guest list using our smartphone or tablet app - available on both iOS and Android app stores.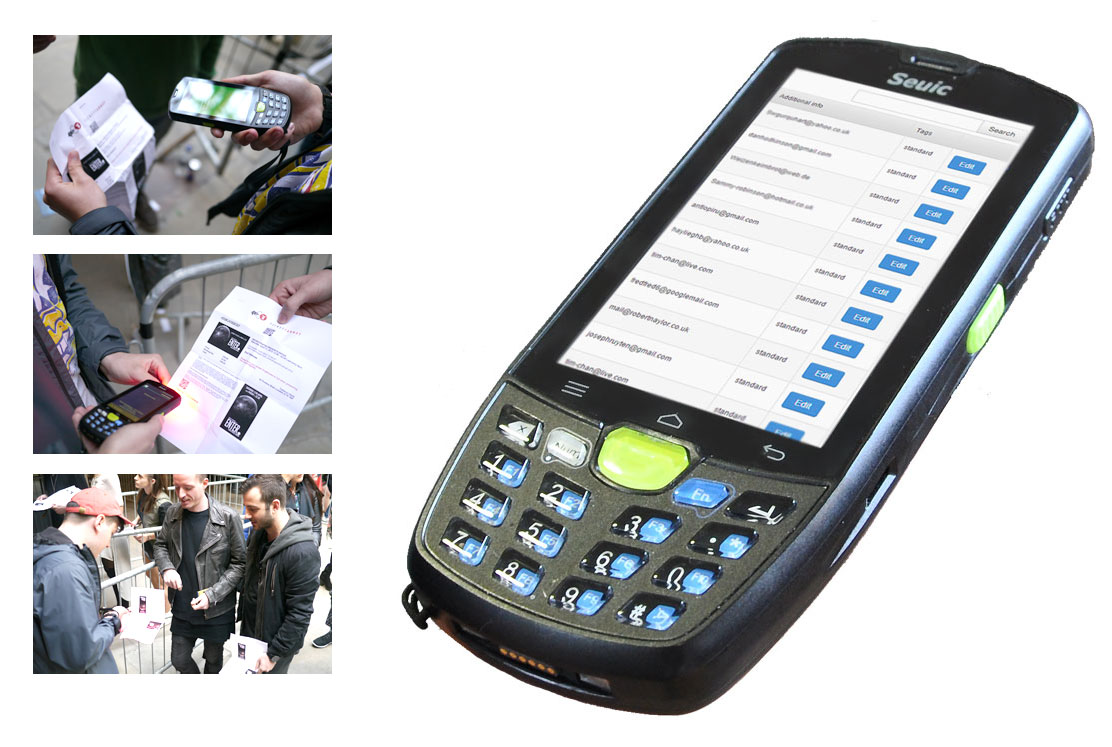 The effective enterprise check-in solution
COMMON PROBLEMS WE HAVE OVERCOME

We've been dedicated to getting the real world elements of the guest list and scanning process right, sounds easy but this can actually be a challenging aspect of event technology.
Shipping is based on track and trace courier service - options include next day before 10am and next working day.
At present our scanner hire service is only available in the UK.

Please contact us if you are interested in purchasing Qflow scanners.
Slow User Experience
It's lightening quick to download your event data and check-in your guests even with extremely large lists.
Connectivity Issues
Advanced online / offline modes let you continue admitting your guests without any change to the check-in experience.
Battery Life
Our devices run for hours during constant use. You won't be let down by poor battery life.
Fragile Devices
Event entry points can be a volatile environment. Our scanners are ruggedized and waterproof.
Slow Scanning Speeds
Our scanners provide the user with fast laser scanning of all barcode types (QR code, 1D, 2D etc)
Integrated Guest Lists
No need to handle guest lists separately, these features are integrated into the barcode scanner too.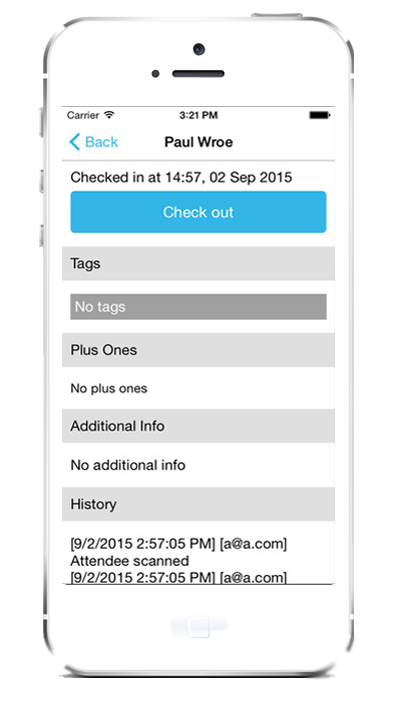 Use your own phone or tablet
AVAILABLE ON THE APP STORE, GOOGLE PLAY AND WINDOWS (Coming soon)

We provide an industry standard smartphone and tablet app that gives you a great check-in experience without the need to invest in any hardware.
Click here for a quick quote
We recently held a 2000+ sell out event at Battersea Power Station. One of our main concerns is always how can we maintain guest flow during admittance while keeping a close eye on numbers in terms of the walk up to ticket holder ratio. Qflow handles this vital element beautifully.

BONECA - LONDON
The front of house guest check-in was always organised chaos. Qflow has both streamlined the door process and given us a great insight into our event statistics and brand loyalty.

MARCO - UNLEASH LONDON
We needed to make sure our guests and VIPs get the best customer welcome, Qflow gives us that. We now don't have all the problems that come from paper guest lists, it's fast, efficient and more elegant which is a must in our industry.

ROSA LILY - BRIGHTON FASHION WEEK
Our main issues on the door used to be surge periods, especially during our sold out events. With Qflow we now maintain and control the entrance flow with ease. The door girls can't live without it now!

PAUL JACK - LONDON WAREHOUSE EVENTS